Class diagram for Payroll system
Your first documents to build a payroll system must have been finished. And hopefully all of you already had been switched to coding part. Still if some of the part is missing or you just want to reconfirmed and if you are going through oops then the below class diagram may be useful till some extension.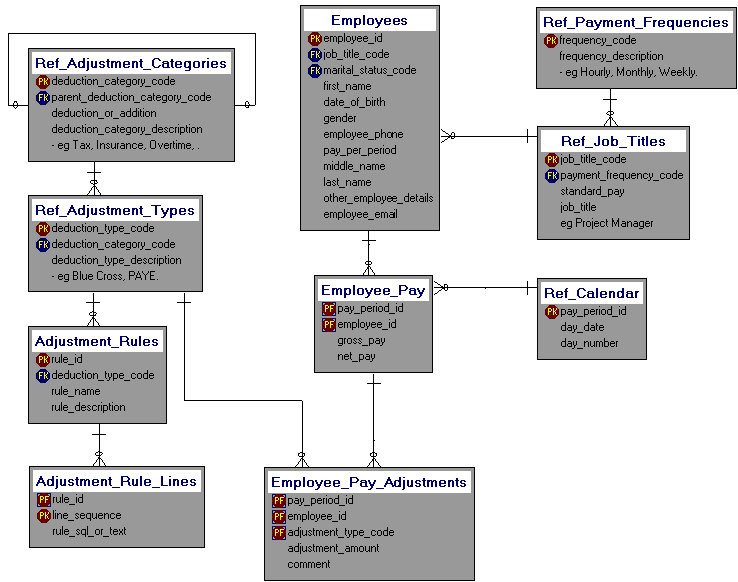 Special thanks to Mr. Barry Williams.