Class diagram for transportation and shipment application
I already had shared many sample database and their class diagrams for inventory projects.
I hope the below class diagram for transport & shipment companies, will help you. It is drawn and analyzed by Mr. Barry Williams.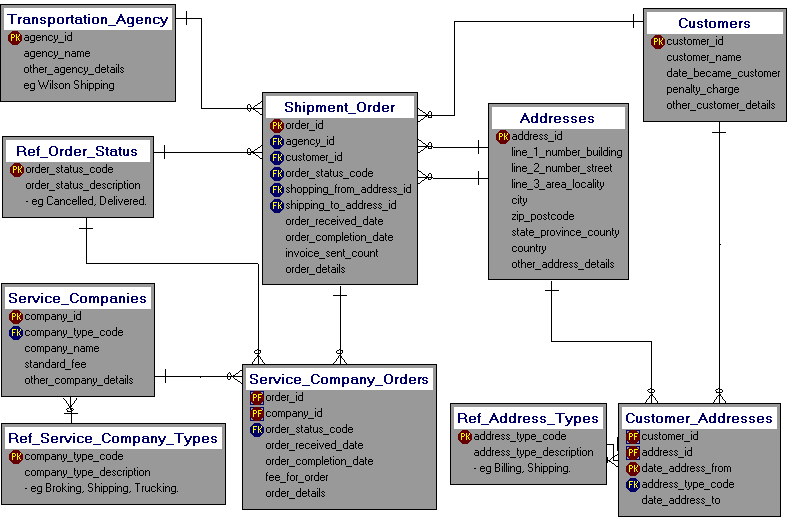 Save above image on your PC for better view.