Various important components for a hotel,
1. Room
2. Staff
3. Guest/ customer
Main processes
1. Booking status
2. Room availability
Class diagram for hotel reservation system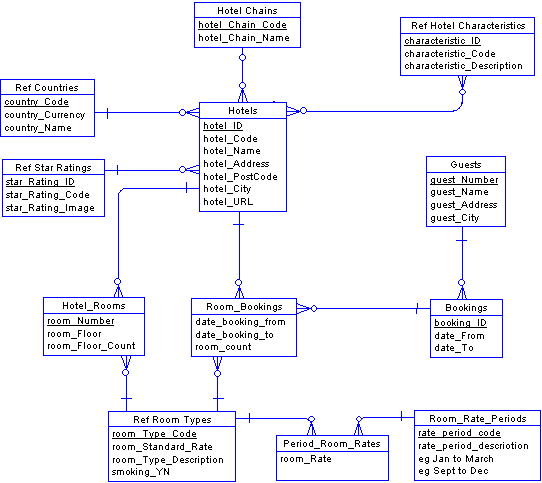 Above diagram is suggested by Mr Barry Williams with consideration that the hotel is having various branches across countries. If you are making application for small hotels then you can remove above four classes ie Hotel chains, and classes starting with "Ref".
For medium size hotels or as per your need, you can add staff rating or any other internal process like their payroll, attendance, leave etc. But if you are making this project as college assignment then you can take these extra processes as a separate project.
I'll suggest you to make 3-4 groups. Each group can take one part like payroll management, reservation system etc. Attach all of them at last.
You also can download sample database for hotel management application from previously written article.
24351
views
To book below area mail me