Inventory control, an analysis
Students who are making projects for their college or practice purpose can use below class diagram against what he analyzed before.
With this diagram, you can go for developing an application for some small firm, shops, small shopping mall to some limited big firm who deals in selling & buying items.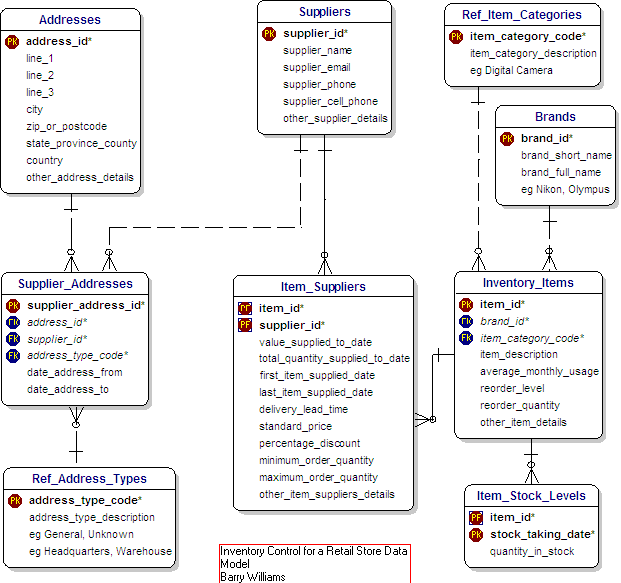 You can also
download
sample database
e file for practice. This diagram is in more detail than the
database file
I suggested before.
Thanks to Mr. Barry Williams to suggest this diagram.