Java Generics Cheat sheet
After writing some articles on java generic I realized that I need a short reference sheet which can remind me about what I learnt or written. So I designed this sheet. It was very difficult to design this short of doodled reference sheet in MS word. Even though I did it after wasting many hours.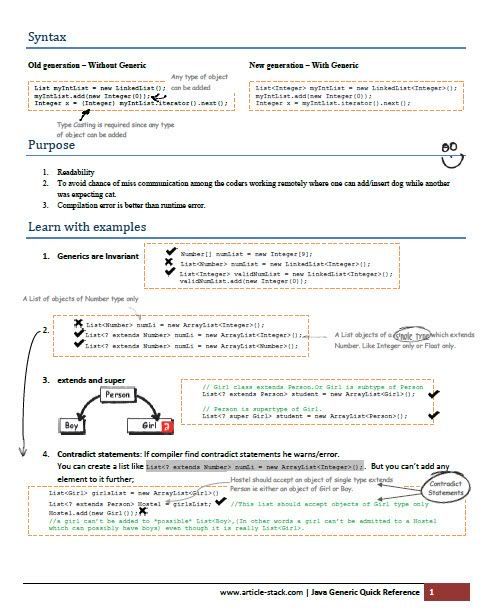 Download from here
This area is protected to registered users only.
Some of the examples in sheet refer my previously written articles. Read them once. They'll help you to remember the actual link between concept and reference syntax.
*Attached contents to this article are under copyright. Don't modify it or change the reference name. You are free to redistribute the same copy.