Last day while searching some PDF files, I felt need to review them before downloading. So I can save bandwidth of my internet speed. And I would not have to collect garbage. At the time I remembered my one of the article about how to embed documents on a web page. So that readers can read documents directly.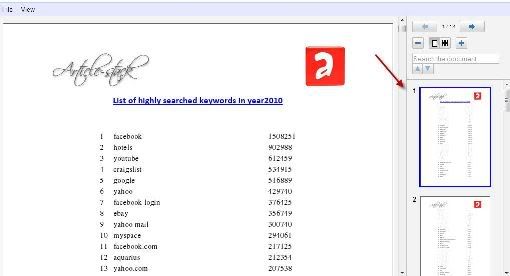 This is very good
trick
. You just find out some document file over the net. And paste your link in address bar of internet browser after the below link
 http://docs.google.com/viewer?url= 
For example:
Your searched link is "xxx" then your final link would be this
 http://docs.google.com/viewer?url=xxx 
It'll not only save your time of downloading. But it'll let you preview all the pages from right side panel.
Only front page and one two more pages are loaded in advance for reading. Rest are cached at google's server. Which would be loaded once you scroll down the document.