If you already had read article over margin fix and float fix then you must be interested to test your website on various browsers, their versions and various platforms.
It is not easy to install all browsers on your local machine. Nor you can arrange many platforms. It'll not only be expensive but time consuming. If you your website on one browser it must take 1 min on average.
Well!! I have a solution. Use browsershots. Browsershots lets you test any website online in few seconds.
It generates screen shot from various browsers on various platforms. You can select your desire platform, browser or their version.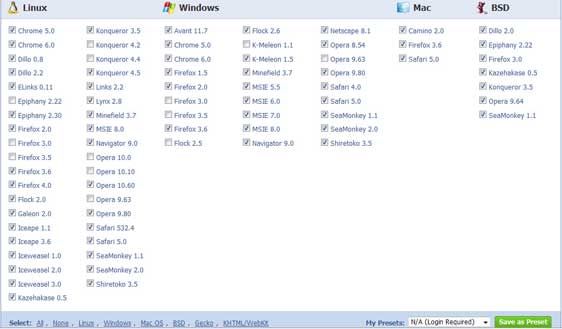 Once your request is processed, you can see thumbnail for all results. Click on any thumbnail to see full image and detail.
Problems
You cannot test a site which is not published since you need to give URL of a site.
You might stick in queue. If there are many requests for a browser then it'll put you in queue. You will have to revisit the site for screenshots. You need not to search again. Just use the URL looks like http://browsershots.org/http://article-stack.com/
Once you analyze generated screen shots, you might need CSS compatibility charts to identify the problem, if any and to fix them.