Online Rubik's Cube game and solver
I purchased the Rubik's Cube a week ago. This could be a favorite time pass for me while traveling. I tried a lot but couldn't solve it.
Had you stuck while solving a Rubik's Cube?
Visit this online Rubik's Cube solver. It can help you to solve 2x2x2, 3x3x3, 4x4x4 type of Rubik's Cube. You just need to mark colors. And click on "solve" button. It'll also tell you how did he solved your puzzle. So it is very good for learning.
If you don't have rubik's cube with you then you can play it there.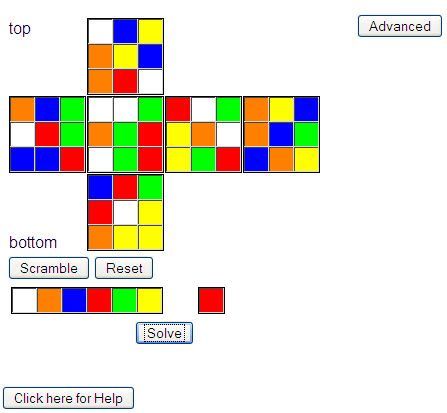 See the video tutorial for interactive learning.