I had launched mobile version of article-stack.com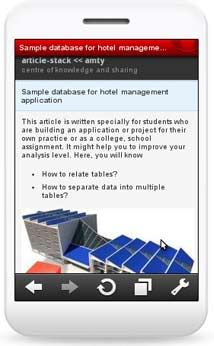 Hi friends,

I had launched mobile version for my site today. Now you can visit it directly from your mobile. Lite version of the site will be loaded to your mobile. That will let your surf fast. And will not eat your bandwidth.
If you want to visit its mobile version on your PC you need to surf http://article-stack.com/?mobile once. After this you can visit any article on this site as you are surfing on mobile. To visit normal version you will have to delete cache of your browser.
Since the site loads with minimal contents, less size of images so you might not feel high quality surfing while you are surfing its mobile version on your PC.
Moreover, since many plugins & widgets are not loaded to keep mobile version liter, so you might face appearance problem while reading an article.
I'll try to fix all issues soon.